Cleaning up your Mac can be a very tedious task, especially if you're doing it manually. That's why you have to opt for the best Mac cleaner to help you do the process automatically. In this way, you don't have to check out each system file or unnecessary file one by one.
The best Mac cleaner should be easy to use, intuitive, and powerful. It should be able to scan your entire system for files you don't need. Thus, you can automatically delete these files making sure you don't mistakenly remove files important for the computer's processes.
Here, we will discuss the best Mac cleaner and the runner-ups. The list will discuss the pros and cons of each software allowing you to choose the most suitable one for your preferences. Let's start with the paid options first. Then, we will dig deep into the free software you can grab.
Article Content Part 1. The Best Mac Cleaner in 2022Part 2. Best Free Mac Cleaner List in 2022Part 3. FAQs for Choosing Best Mac CleanerPart 4. Conclusion
Part 1. The Best Mac Cleaner in 2022
We prefer the paid ones over the free ones because they are more powerful. Plus, they've got all the features you need to clean your Mac. The free ones have limitations and don't have the robust capabilities of the best Mac cleaners that are paid.
1. PowerMyMac
PowerMyMac is a great tool that will help you scan your entire system for unnecessary files and remove various categories of junk files in your system. Their website even gives you the best guide to help you learn how to use the tool easily. It has a user-friendly interface that can be understood even by those who are not "techy". Specifically, it helps you delete junk files, remove unnecessary clutter, and eliminate large and old files. It is the best Mac cleaner you can get for a reasonable price. Plus, it even allows you to uninstall unnecessary apps within your computer without leaving any traces of what they call "app leftovers".
The software allows you to clean gigabytes-worth of junk files and speed up your Mac computer like a rocket. Unwanted applications that are difficult to remove will be deleted as well. Plus, it helps you protect your privacy and manage your local hard drives.
Pros:
Superfast performance.
Powerful scanning capability.
Loads of modules for deleting different kinds of unnecessary files.
Has a built-in app uninstaller.
Privacy Module allows you to clean even your browser files.
Intuitive, easy-to-use interface.
Shows the status of your entire system at the main interface.
Cons:
A paid app that has limited features for the free trial.
Price: Starts at $9.95.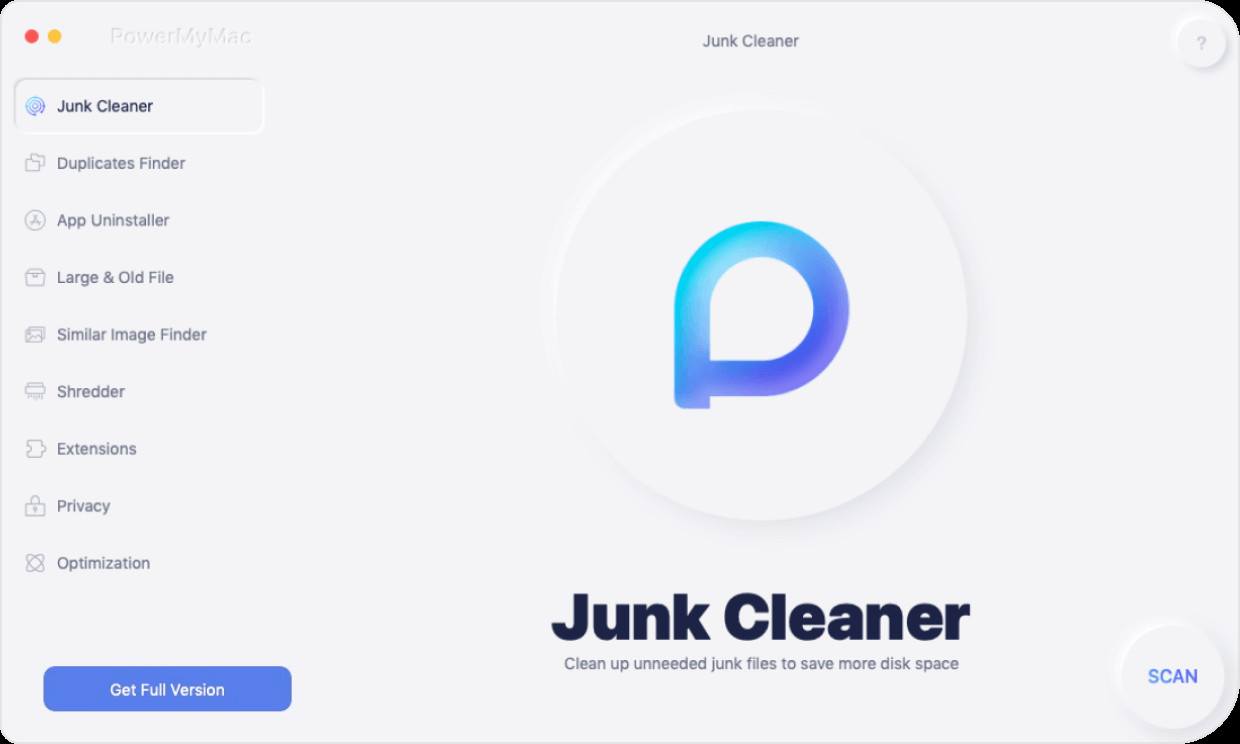 2. CleanMyMac X
CleanMyMac X is one of the best Mac cleaner software you can get. It has a lot of tools for optimization allowing you to clean your Mac, monitor its performance, and remove malware. This is a product that is loved by many because of its features and capabilities.
Pros:
Has its performance monitor.
Has a malware remover.
Helps remove unnecessary files with a few simple clicks.
Cons:
Doesn't allow you to locate duplicate files.
Expensive compared to competing for software.
Price: Starts at $34.95
3. Smart Mac Care
Smart Mac Care is another all-in-one software you can use to keep your Mac optimized and in a "healthy" condition. It helps to remove malware infection, traces of privacy, and unnecessary junk files.
It has three cleaning functions that help remove malware, spyware, and adware on your computer. These allow you to remove unwanted applications and infections on your system. It's a good thing because the security loopholes and issues within your Mac will be fixed.
Pros:
Three cleaning functions to remove harmful apps.
Protects sensitive data through its Privacy Scan feature.
Offers advanced tools for thorough cleaning.
Eliminates redundant data on your Mac computer.
Cons:
Expensive compared to the average Mac cleaner.
Price: Starts at $49.95.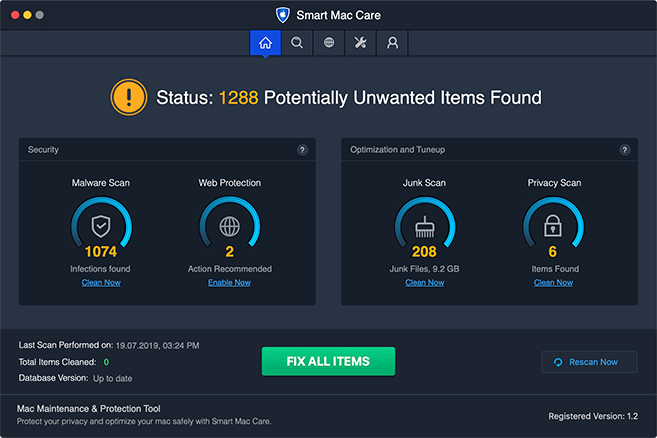 4. MacBooster
MacBooster was designed to help you manage your hard disk or local drive. It provides an interface that allows you to scan and eliminate unhealthy and unnecessary files within your Mac. It is regularly updated by the developer to make sure it doesn't put any harm or threat to your computer.
Different tools within MacBooster allow you to clean up your system of junk. It has a great slick, appearance that makes it user-friendly as well. Plus, it's very easy on the eyes. The depth of information presented to you is so detailed that you can see what's going on with the app.
Pros:
Provides you the detailed information on what's going on in your computer.
Great appearance and style.
User-friendly interface.
Constantly being updated by the developer.
Speedy scans and elimination of junk.
Cons:
Safety is a top concern because it gains access to the system files of your computer.
It May not compatible with macOS Catalina.
Not authorized by Apple.
Price: Starts at $2.49 per month.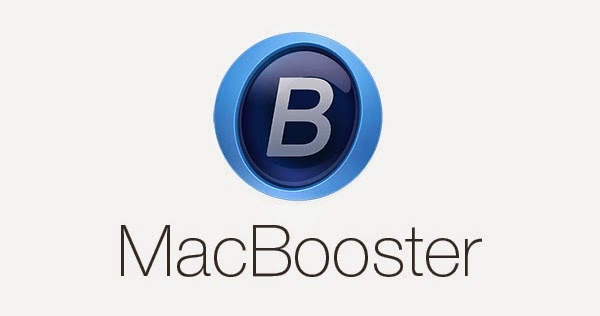 Part 2. Best Free Mac Cleaner List in 2022
1. AppCleaner
This is a tiny application that allows you to uninstall unwanted apps within your macOS. When you install an app, for instance, it distributes a lot of files throughout your computer's system. AppCleaner finds these pieces of files and safely deletes them.
To use it, you just have to drop your app onto the window of the tool's interface. After that, the tool will search for associated files. You can safely delete these files by pressing the "Delete" button. That's it! Very easy to use!
Pros:
A simple application that can be used by anybody.
Remove unwanted apps from your system.
Helps remove leftover files from the computer.
Free.
Cons:
Limited to removing unwanted applications only.
Privacy and security can be an issue.
Not authorized by Apple, thus it can run into issues with newer versions of the macOS.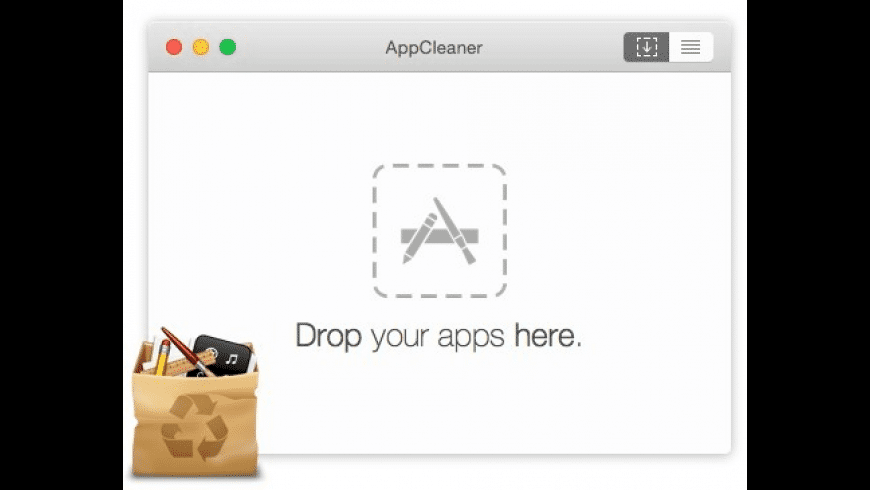 2. Disk Inventory X
Disk Inventory X is another tool on our best Mac cleaner list. This software is a disk usage software designed for Mac OS X. It shows the different files and folders graphically in the form of treemaps.
Pros:
Lets you know which files and folders take up the most space.
Shows disk usage in a fun, insightful manner.
Free.
Cons:
You still have to delete the files manually yourself.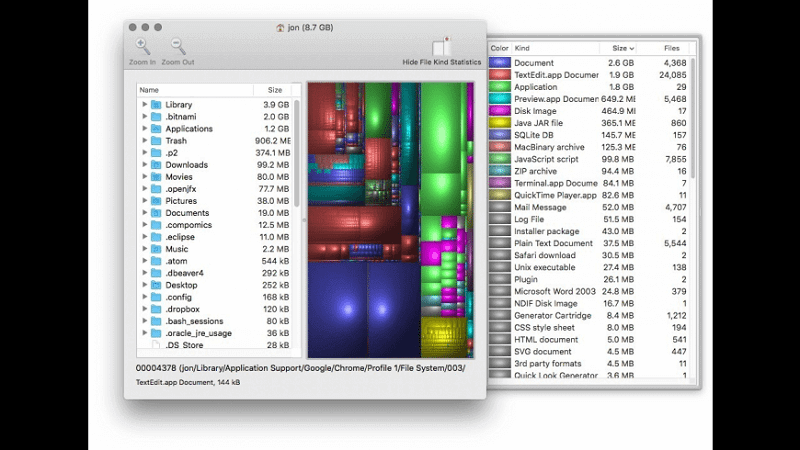 3. Onyx
This tool was developed by a French named Joel Barriere and is a multipurpose tool. It allows you to verify system file structure, to run maintenance tasks, to clean unnecessary files, to remove caches, to delete files (or folders) with issues, to rebuild indexes (or databases) and to configure settings within Safari, Dock, Finder, etc. It is a very reliable software that allows you to do complex tasks with a few simple clicks and presses.
Pros:
Very reliable in terms of its job.
Has multiple purposes that will help you optimize your Mac.
Helps to delete unnecessary caches and problematic files or folders.
Transforms complex commands into easy-to-implement actions.
Free.
Cons:
Lacks proper documentation for use.
4. CCleaner Free
Another one of the best Mac cleaner available today is CCleaner Free. It allows you to control the apps that use the resources on your computer. Plus, it helps to delete tracking files and data within your browser. It is also a performance booster allowing the system to automatically analyze, repair, and tune itself using the app.
Pros:
Secures your privacy by removing tracking files and browsing data.
Offers a free trial.
Allows you to control where your Mac's resources are allocated.
Cons:
Limited cleaning capabilities.
The free trial has only a few features.
5. DupeGuru
This cross-platform graphical user interface (GUI) tool allows you to locate duplicate files within your computer. It scans based on both filenames and contents. The algorithm is very robust allowing you to locate which files are the same.
Pros:
Very efficient and powerful scanning feature.
Customizable to tweak the type of duplicates you wish to locate.
Safe and secure.
It doesn't delete files that are necessary for your system to operate.
Supports a lot of languages.
Cons:
Old-fashioned user interface.
Not user-friendly, especially for beginners.
Part 3. FAQs for Choosing Best Mac Cleaner
Now that we have listed the best Mac cleaner in our guide, we'll answer most of the questions you have regarding these types of tools. Below are four questions you may have in mind. Check out our answers to know if the best Mac cleaner is right for your needs.
1. Is Mac Cleaner Safe to Use?
Not all of the best Mac cleaner out there are made equal. Some put malware into your computer. That's why we recommend that you research the right software that you'll purchase or use.
We recommend that you go for the paid options since they are more secure than the free ones. And, they usually provide lifetime updates keeping them equipped to fight against new viruses. Also, you can get the support you need with the paid best Mac cleaner tools.
2. Is Mac Cleaner Needed?
It depends on you. If you use your Mac computer heavily and have a lot of junk files, then it's the high tide that you get a Mac cleaner. But, if you rarely use your Mac and you clean it like crazy all the time, then you wouldn't need a Mac cleaner.
3. Will Mac Cleaner Make My Mac Run Faster?
Fortunately, the answer to this question is YES. Mac cleaners are designed to remove the unnecessary files that take up a lot of space within your computer. Lack of storage space usually leads to lags and glitches. That's why cleaning up your system with a Mac cleaner will help you optimize your Mac and make it perform to its full potential.
4. What Is The Best Free Mac Cleaner in 2022?
The best free Mac cleaner in 2022 is the free trial you can get with PowerMyMac. This tool has all the utilities you need in a single interface. It has a duplicate file finder, an app uninstaller, a system junk deletion module, a utility for cleaning up your browser. As you can see, there's more to this tool than what most people think.
Part 4. Conclusion
Cleaning up your Mac with the best Mac cleaner available today is a great way to make sure that it doesn't clog up. In this way, you can get it to perform faster and avoid lags. This will improve your work life and, of course, your gaming sessions as well.
We recommend that you opt for PowerMyMac as the best tool to clean your Mac of its unwanted files. This software is the best Mac cleaner out there. And, it can prove itself by giving you a more optimized and faster Mac in a few minutes.